Sale!
Sony Noise Cancelling Headphones WH1000XM3: Wireless Bluetooth Over the Ear Headset with Mic for phone-call and Alexa voice control – Industry Leading Active Noise Cancellation – Black
Amazon.com Price: $349.99 (as of 04/09/2020 15:55 PST- Details)
Make sure this fits by entering your model number.
Digital Noise Canceling: Industry Leading Anc Lends a Personalized, Virtually Soundproof Experience. Phone Call: a built-in mic enables you to take hands-free calls
Voice Assistant: Alexa Enabled for Voice Access to Music, Information and More. Activate with a Simple Touch
Add To Wishlist
Compare
Description
Color:Black
Sony industry-leading noise cancellation evolves to further immerse you in your music. The addition of Sony proprietary HD noise canceling processor Qn1 masterfully eliminates the noise around you. Listen all day with up to 30 hours of battery life. Quick charging gives five hours of playback with just a 10-minute charge. Cord Length: Headphone cable (approx. 3.94 ft, OFC strands, gold-plated stereo mini plug); Frequency Response: 4 Hz-40,000 Hz; NFC: Yes; Cord Type: Single-sided (detachable); Volume Sensor: Touch Sensor. Diaphragm – Aluminium-coated LCP.
Make sure this fits by entering your model number.
Digital Noise Canceling: Industry Leading Anc Lends a Personalized, Virtually Soundproof Experience. Phone Call: a built-in mic enables you to take hands-free calls
Voice Assistant: Alexa Enabled for Voice Access to Music, Information and More. Activate with a Simple Touch
Quick Attention Mode: Cover the Right Ear Cup to Turn Down Your Music for Instant, Easy Conversation
Smart Listening: Adjusts the Ambient Sound to Your Activity to Give You the Best Noise Cancellation
Touch Controls: Control Music Tracks and Volume, Activate Your Voice Assistant and Take Phone Calls
Long Battery Life: A Single Charge Provides Up to 30 Hrs of Playtime for Reliable All Day Listening
Comfortable to Wear: Ergonomically Redesigned Foldable Earphones for Easy Travel / Listening Comfort
In the Box: Foldable Headphone, Carry Case, Charging Cable and Audio Cable for a Wired Connection

Sony Noise Cancelling Headphones WH1000XM3: Wireless Bluetooth Over the Ear Headset with Mic for phone-call and Alexa voice control - Industry Leading Active Noise Cancellation – Black
20 new from $348.00
15 used from $194.90
Free shipping
as of June 11, 2021 2:51 pm ⓘ
Features
Digital Noise Canceling: Industry Leading Anc Lends a Personalized, Virtually Soundproof Experience. Phone Call: a built-in mic enables you to take hands-free calls
Voice Assistant: Alexa Enabled for Voice Access to Music, Information and More. Activate with a Simple Touch
Quick Attention Mode: Cover the Right Ear Cup to Turn Down Your Music for Instant, Easy Conversation
Smart Listening: Adjusts the Ambient Sound to Your Activity to Give You the Best Noise Cancellation
Touch Controls: Control Music Tracks and Volume, Activate Your Voice Assistant and Take Phone Calls
Sony Noise Cancelling Headphones WHCH700N: Wireless Bluetooth Over the Ear Headset with Mic for phone-call and Alexa voice control - Black
in stock
as of June 11, 2021 2:51 pm ⓘ
Features
Digital Noise Cancelling: Blocks Out Distracting Background Noise for a Better Music Experience
AI Powered: Hold the NC Button for Uniquely Tuned Noise Cancellation Courtesy of Next Gen AI Tech
Hands Free Calling: A Built in Microphone Lets You Take, Make Calls and Access Your Voice Assistant
LONG BATTERY LIFE: Enjoy up to 35 hours of wireless playback and 10 min quick charge capability
Voice Assistant: Alexa Enabled for Voice Access to Music, Information, and More. Activate with a Simple Touch
SONY WH-1000XM3 Wireless Noise canceling Stereo Headset(International Version/Seller Warrant) (Black)
17 new from $248.53
17 used from $168.98
Free shipping
as of June 11, 2021 2:51 pm ⓘ
Features
Smart listening by sense engine
Quick attention mode for effortless conversations without taking your headphones off
In the box WH1000XM3 / Carry Case / Charging Cable USB-C / Audio Cable for Wired Connection
Industry-leading noise canceling brings only music nothing else
Premium sound quality from 40mm liquid crystal polymer drivers
Sony MDRZX110NC Noise Cancelling Headphones, Black, medium
8 new from $34.25
31 used from $12.95
Free shipping
as of June 11, 2021 2:51 pm ⓘ
Features
Over ear, Noise isolating Headphones. Connectivity Technology: Wired
30mm Neodymium Driver. 110 dB/mW – Power off, 115 dB/mW – Power on
Up To 80 Hours Of Battery Life
Frequency response:10 22,000 Hz
Impedance (Ohm) Power ON 220 ohm, OFF 45 ohm (at 1 kHz).Cord Length:3.94 ft
Sony WF-1000XM3 Industry Leading Noise Canceling Truly Wireless Earbuds Headset/Headphones with Alexa voice control and mic for phone call, Black
24 new from $228.00
40 used from $90.00
Free shipping
as of June 11, 2021 2:51 pm ⓘ
Features
Industry leading noise canceling with HD Noise Canceling Processor QN1e
24bit Audio signal processing delivers dramatically improved sound quality
Battery life up to 24 hours with carrying case (with 10min quick charge for 90min of play time)
Easy and clear hands free calling; Leave your phone where it is, just speak with a double tap to the earbud
Truly wireless design with uninterrupted L/R simultaneous Bluetooth transmission
Sony Noise Cancelling Headphones WHXB900N: Wireless Bluetooth Over the Ear Headset with Mic for phone-call and Alexa voice control - Blue (Amazon Exclusive)
17 used from $99.95
Free shipping
as of June 11, 2021 2:51 pm ⓘ
Features
Feel the power of EXTRA BASS
Next-level digital noise cancelling technology
Enjoy the convenience of hands-free calling thanks to the integrated microphone and Bluetooth connectivity
Get up to 30 hours of battery life
Touch Sensor controls to pause play skip tracks control volume activate your voice assistant and answer phone calls
Sony WH1000XM3 Bluetooth Wireless Noise Canceling Headphones, Black WH-1000XM3/B (Renewed)
3 new from $219.99

as of June 11, 2021 2:51 pm ⓘ
Features
HD Noise-Canceling Processor QN1
Smart Listening by Adaptive Sound Control / SENSE ENGINE for virtual surround sound
Hi-Res audio / 1. 57" LCP drivers for up to 40kHz frequency
Bluetooth 4. 1 LDAC connection / Connect to the Sony Headphones Connect App
Sony WH-1000XM3 Wireless Noise Canceling Over Ear Headphone with Voice Assistant, Silver (WH-1000XM3/S, USA Warranty) with 20,000mAh High Capacity Portable Power Bank Bundle
3 new from $348.00
Free shipping
as of June 11, 2021 2:51 pm ⓘ
Features
FEATURES: The Sony Headphones are incredibly silent and effortlessly smart, cutting out more outside sound than ever before. With incredible features like Adaptive Sound Control,Sense Engine, Voice Assistant, Quick Attention, 30 hours of battery life and more, you will be able to enjoy your sound like never before.
LISTENING EXPERIENCE: These headphones are powered by Sony's HD Noise-canceling QN1 Processor, which blocks out more sound than others on the market. Built-in amplifier, powerful 1.57" drivers and features like Smart Listening, Personal Optimizing, and the SENSE ENGINE make the experience truly authentic.
WIRELESS FREEDOM: LDAC delivers a maximum transfer rate of 990 kbps, which is 3x more data than conventional Bluetooth wireless audio. Easily use Google voice assistant and control song changes, phone calls and volume with a tap on the control panel.
COMFORTABLE: The foamed urethane material evenly distributes pressure and increases ear pad contact for a snug and stable fit. Has a larger and deeper ergonomic ear space and lighter weight design. A swivel foldable structure gives these wireless headphones ease of portability when they are not in use and pack up neatly to fit in a compact case.
BUNDLE INCLUDES: Sony WH-1000XM3 Wireless Noise-Canceling Headphones (Black) with Phonesuit Energy Core Studio 20,000 Battery Pack (20,000mAh) and Knox Gear USB Bluetooth 4.0 Dongle Adapter
Sony WH-XB900N Extra Bass Wireless Bluetooth Noise Canceling Headphones, Gray (Renewed)
as of June 11, 2021 2:51 pm ⓘ
Features
Feel the power of EXTRA BASS
Next-level digital noise canceling technology
Get up to 30 hours of battery life
Touch Sensor controls to pause/play/skip tracks, control volume, activate your voice assistant, and answer phone calls
Sony WH-CH700N Wireless Noise Canceling Over-the-Ear Headphones - Black (Renewed)
3 new from $69.99

as of June 11, 2021 2:51 pm ⓘ
Features
DIGITAL NOISE CANCELLING Blocks out distracting background noise for a better music experience
AI POWERED Hold the NC button for uniquely tuned noise cancellation courtesy of next gen AI tech
HANDS FREE CALLING A built in microphone lets you take make calls and access your voice assistant
LONG BATTERY LIFE Enjoy up to 35 hours of wireless playback and 10 min quick charge capability
VOICE ASSISTANT Alexa enabled for voice access to music information and more Activate with a simple touch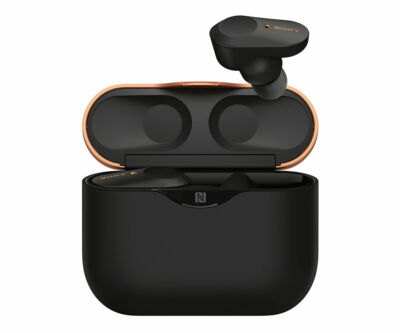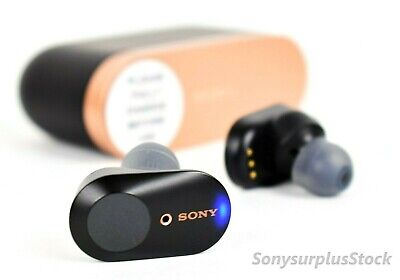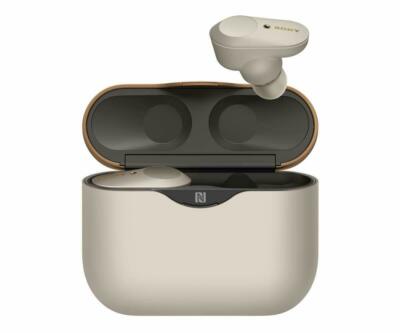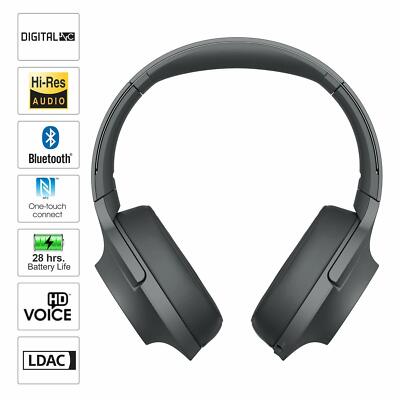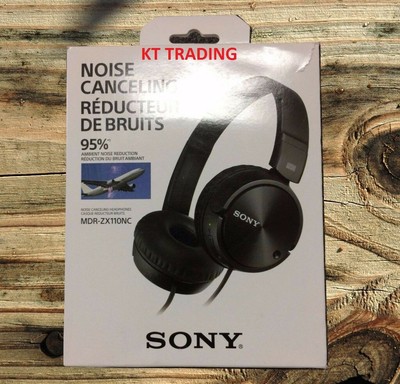 Additional information
| | |
| --- | --- |
| Product Dimensions | |
| Item Weight | |
| Shipping Weight | |
| California residents | |
| Item model number | |
| Batteries | |
| Date first listed on Amazon | |
| Brand | |